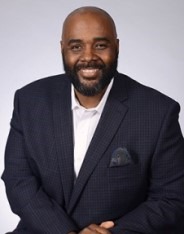 I have had the blessing of traveling and living around the world. It helped me obtain the knowledge of working and living amongst different cultures and appreciating each of their values. In my professional life, relocating to various cities allowed me to appreciate and value local Real Estate professionals who helped my family settle in our dream home. It's my goal to also be of value to you.
I live in the beautiful city of Cypress, Texas. My Education includes a BS Degree in Industrial Technology, and I also have a Master's in Business Administration. I have multiple Real Estate Designations, including Pricing Strategy Advisor, Contracts Pro, and two Marketing Strategy Designations. Alongside life experiences in Real Estate, I can help you sort through those hard-to-understand contracts and ensure you have a thorough understanding of what could be your life's most significant investment. Furthermore, having in-depth knowledge in pricing property, you can walk away with the assurance that you have maximized your hard-earned money.
Whether you are buying your first home, deciding to obtain an investment property, or wishing to sell your current property, I will work hard for you. Contact me today, and let's start your journey to obtain your dream property.