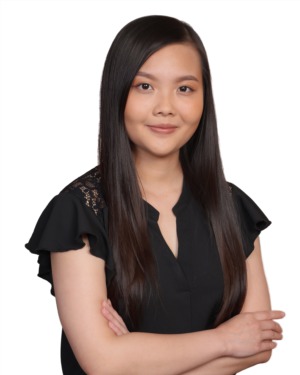 Tram Nguyen moved to Houston from Vietnam when she was 14 years old. She
graduated Magna Cum Laude from the University of Houston with a Psychology major and Communications minor.
Tram has lived and worked in Houston and the surrounding areas for more than 10 years. The ability to speak Vietnamese and English has allowed her to better interact with different communities and greatly expanded her understanding of the Houston environment. She started her career path in customer service. With 6 years of hosting and managing restaurants, as well as taking on responsibilities of administratively assisting a family construction business, she is well versed in communication with clients, handling contracts, keeping confidential information, paying attention to details, and being highly organized.
Now, embarking on a real estate career, she is eager to use her prior knowledge and experience to provide the best service to clients who are looking to sell or buy their home. With a passionate, down-to-earth approach, Tram's ultimate goal is to ensure her clients have an easy and stress-free transition into homeownership and achieve their real estate dreams.
Pending 22594 Cuttler Rd
New Caney, TX 77357