Lower Your Summer Electric Bill
Posted by Sarah Cobb on Monday, June 3, 2019 at 5:00 PM
By Sarah Cobb / June 3, 2019
Comment
Tips to Lower Your Summer Electric Bill
---
Texas summer heat got your electric bill so high it's making you sweat? Here are some tips to lower it! Cooling and heating your home can be 50% or more of your electricity bill. Here are some ways to keep your cool this summer and save on your electricity bill!
Use Ceiling Fans – Ceiling fans are a great addition to your home. Install them in the rooms you use the most, like the den and the bedrooms. Regardless of the thermostat setting, you'll feel cooler with a breeze in the room. Fans cool by evaporating tiny beads of moisture on your skin. Just remember – fans cool the person, not the room, so turn off the fan when you leave the room.
Close the Blinds – We love to see the sunshine on a bright sunny day. But keep the heat outside during the day by blocking out the sunlight with your blinds or drapes. Use landscaping to block the sun, as well, by planting bushes or vines in spaces that block the windows. Energy efficient window treatments like blinds, awnings, and window tinting, especially on east and west facing windows, can significantly reduce UV ray penetration and help keep your home cool.
Change to LED bulbs – LED light bulbs may be more expensive than traditional bulbs, but they have advantages. LEDs last anywhere from 20,000 to 50,000 hours and use up to 90% less power than incandescent bulbs. LED bulbs also won't heat up your room, unlike traditional bulbs.
Install a WiFi thermostat – A smart WiFi thermostat, like the Nest or Ecobee, will learn your patterns and optimize the temperature in your home for you. Just set your comfort levels for your home (for example, you may want it to be 72* when you get home from work) and the thermostat will take care of the rest. Savings can be as much as 28% on the heating and cooling portion of your electricity bill. These thermostats cost from $150 to $200. Some Texas electricity plans even include a smart wifi thermostat when you enroll.
Get an AC Tune-up – Proper AC maintenance is the key to keeping your cool cost-effectively this summer. Make sure your air conditioning system is in tip-top shape by getting an air conditioning tune-up before the cooling season begins. Top tip from AC professionals? Change your air filter regularly, especially in the summer. A clogged air filter means your system has to work overtime to cool your home.
Look at Your Electricity Bill – Go on, really look at it! Does it say something like "Rollover Rate" or "Flexible Plan?" If so, your electricity contract may have expired, leaving you on a variable rate electricity plan. With a variable rate electricity plan, your rate will typically be 30-50% higher than what you could be paying. If this is you, shop online for the best electricity plan for your home.
Change the Menu – Using your oven can increase the temperature in your kitchen by 10 degrees. Cook outside instead! Pinterest is full of menu ideas for a cook-out. Short on time? Bagged salad and rotisserie chicken from the grocery store will get your meal on the table fast without heating up your home.
For more ideas on controlling your electricity bills this summer, check out 9 Tips to Beat High Summer Electric Bills.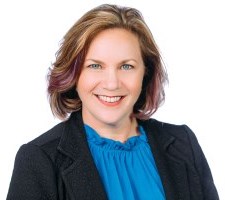 About the Author: Rebecca Bridges is head of marketing for ElectricityPlans.com, an online shopping site that helps homeowner shop for electricity for their home.