New Home Electricity Setup
Posted by Sarah Cobb on Friday, May 3, 2019 at 1:35 PM
By Sarah Cobb / May 3, 2019
Comment
Setting up Electricity Service at Your New Home
---
When you move into a new home, one item on your moving checklist will be "set up electricity." Electricity in Texas is deregulated and there are over 40 retail electricity providers to choose from. With this article, you'll learn how to set up electricity service in your new home, and how to shop for an electricity provider.
I've never shopped for electricity before. What do I do?
If you are moving to Texas from another part of the country, electricity deregulation may be foreign to you. In deregulated areas of Texas, you will choose a retail electricity provider to provide your electricity supply and send you your bill. Your bill will include both your supply charges and your delivery charges from the local utility.
Regardless of what REP you select, the local utility will respond in the case of a power emergency, read your meter, and help you if the lights are out. In Cypress Texas and surrounding areas, your local utility is Centerpoint Energy.
I have an electricity plan at my current house. Should I take it with me?
You can take your electricity plan with you (called a "transfer of service") or you can switch to a new electricity company. Even if you are in a contract for your electricity, moving to a new home triggers a legal out for you. You can cancel your electricity contract with no penalty if you provide proof that you are moving out, usually as simple as a change of mailing address.
To decide if you should transfer your electricity service to your new home, look at your bill. Shop online to see the best Texas electricity rates, and compare them to the rate you have now. If your rate is higher than current offers, shop for electricity for your new home and switch providers. And if it's lower than current offers, call your electricity provider and schedule a transfer of service, to take that electricity rate to your new home.
I still need power at my old house while I move. What do I do?
Talk to your current electricity provider to schedule a "move-out" for the electricity where you are currently living. The move-out sets the date when your electricity will be shut off in your current home.
TIP: Schedule your move-out for 2-3 days after your scheduled move in to your new home. That way if it takes you longer than you expected, or you want to run back for one last check that you got everything, you aren't working in the dark.
How far ahead can I schedule my electricity service at my new home?
Talk to your realtor about the closing date. Coordinate with the seller to turn on the electricity in your name on the same date that they are disconnecting their electricity. That way you don't have to worry about the air conditioning being off, which could leave a stale smell.
What kind of electricity plan should I choose?
There are a lot of electricity plans to choose from. We recommend that you start out with a fixed rate plan. These are the most common plan types, and they are offered by virtually every REP. A fixed rate plan locks in a specific price for electricity for a given term.
Make sure to read the fine print on the electricity plans you are reviewing, to ensure you understand minimum usage fees or bill credits. Reviewing the electricity plan details can help you identify the best electricity plan for your home.
Don't know how much electricity your home will use? Ask the seller if they can provide a billing summary from their home, showing the typical electricity usage by month. Just remember different people like different temperatures. Your electricity usage will be driven by your home's insulation, the number of people home during the day, the temperature you set on your thermostat, and many other factors.
My first electricity bill is really high! What now?
First, don't panic. If you have just moved in, and it's summertime, don't forget that you had the door propped open all day while the movers were in and out. And you ran that big fan to help dry the new coat of paint. The refrigerator and freezer door were both open while you were stocking groceries. Plus, your bill may include one-time connection charges, or a partial deposit amount that you agreed to when you were setting up service.
Many retail energy providers will send you a weekly report showing your electricity usage. These reports help you see how your energy usage correlates to the temperature outside. And, you can see how your usage changes week over week. The best part? Most of these reports will include a bill projection, based on your usage patterns. If you don't like what you see, you'll have time to adjust your usage to save on electricity around the home.
With these tips, getting your electricity set up at your new home is easy and doesn't have to be a hassle. You can sign up for your electricity service in 5-10 minutes and cross that off your moving checklist. The best part? Knowing that your new home will be cool and comfortable on the day of your move-in.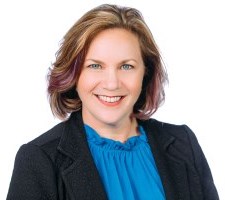 About the author: Rebecca Bridges is head of marketing for
ElectricityPlans.com
, a web site designed to make electricity shopping easy for home and business owners. When not writing about electricity, she can be found searching Pinterest for home improvement projects.